A couple days back one of my senior students talked with me about her post-high school plans. Talented and hard working, she's been accepted to multiple colleges. "That's great", I told her, "You have options."
"Yeah, it is. But that's part of the problem. I don't know which one to go to." She paused and said, "It makes things difficult when God doesn't close any doors."
Most of the time we tend to think of God as one Who closes doors. One who shuts things down as a way of redirecting us. When comforting one another in our disappointments we offer feel good phrases like, "When God closes a door, He always opens a window." Which isn't true, of course. Because God knows we'd just climb out and go after what He was trying to keep us from.
We're familiar with God closing doors. But what happens when He doesn't? What to do when He leaves one or two or ten doors unlocked? What to do when every knob we twist turns and swings into a new possibility?
For lack of a better phrase, the conventional view of God's will says when we come to a fork in the road, the dotted line is drawn vertically between Option A and Option B. One path is right and one path is wrong and it's up to us to figure out which is which. In these moments we like it when God closes a door. In the closing, we are relieved of having to make a choice. "Well, God closed the door to Montana. So I guess I'm staying in Texas."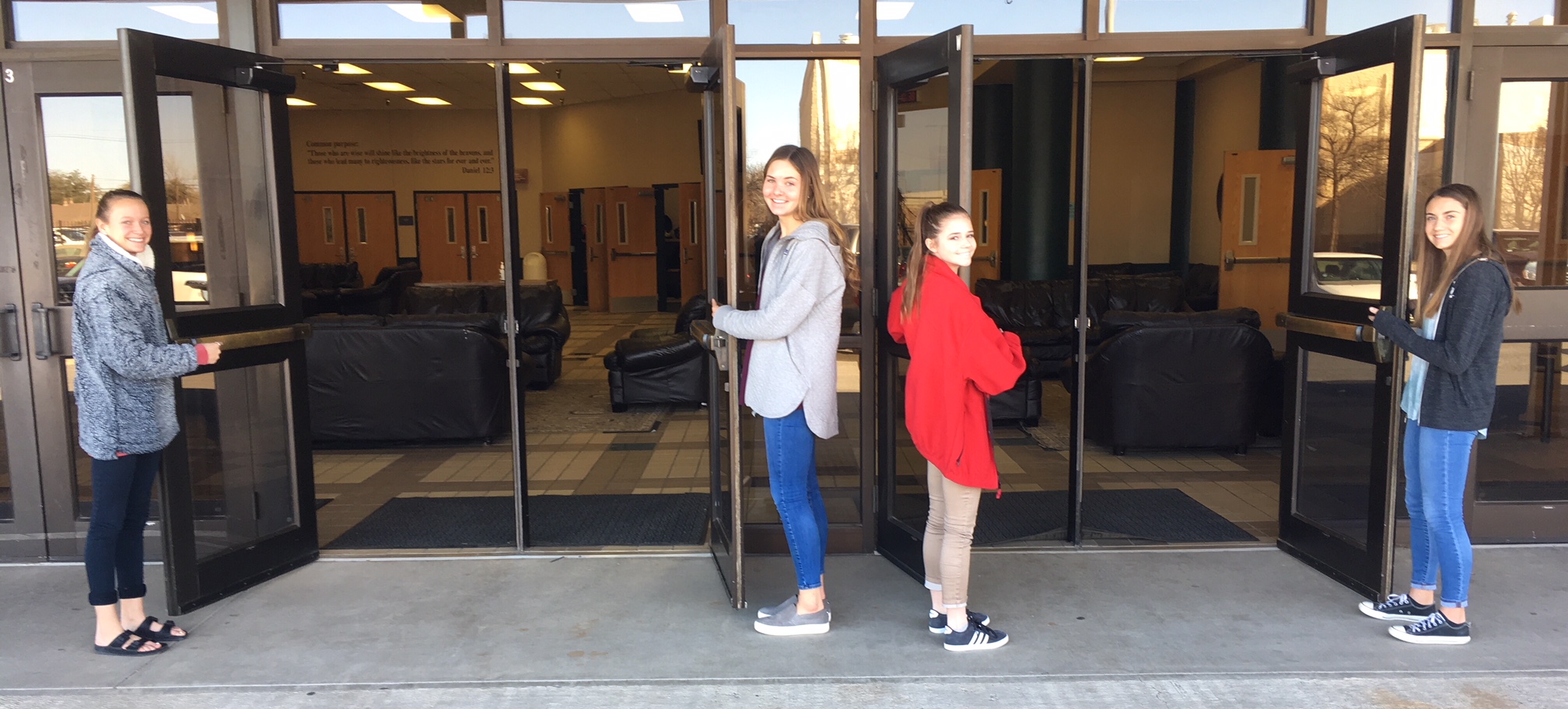 The true dotted line isn't drawn vertically between Options A and B. It's drawn horizontally between obedience and disobedience. That's the line God cares about. Is our heart set and turned toward God? Are we bent on following Him and His direction in our life? If so, we can pick any open door and it will be the right one. Different circumstances, yes. Choosing to go to medical school is different than choosing to go home to run the family business. Yet if one's heart is set to obey God, either one is the right choice. God in His sovereignty is more than capable of working all things for good according to His purpose. He promises that to us. (Romans 8:28)
On the flip side, if we are disobedient and our heart is not set toward God it's impossible to make a right choice. We could stand before a hundred open doors and all of them would be wrong. Because God doesn't care about Option A or Option B. He cares that our heart is turned toward Him.
But what if we experience success in our choice? Isn't that an indicator that we've walked through the right door? No, not necessarily. There are plenty of terribly successful drug runners and white collar criminals. In the same way, experiencing difficulty and hardship doesn't mean we've walked through the wrong door. There are plenty of people around the world being persecuted for doing the right thing.
It's an adjustment to understand that obedience to God brings freedom. Yet when our heart is set toward Him, there are multiple doors we can walk through. Because God knows whichever one we choose, we are purposing to do the right thing.
If your heart is set toward God, don't be paralyzed by the choices before you. Pick a door. Walk through. You can't make a wrong choice. Different circumstances behind every door, but you can't make a wrong choice.
If your heart isn't set toward God, there's only one Door you need to focus on walking through. Ask Jesus you show you His purpose for you. He said Himself that He came to "give you life and give it more abundantly" (John 10:10). When your heart is set toward God, there's joy no matter what door you walk through.
"I (Jesus) am the door; if anyone enters through Me, he will be saved, and will go in and out and find pasture." – John 10:9
Todd A. Thompson – One Eye Out