From 1999 through 2007 in addition to my day job I worked for the Phoenix Suns Team Shops. As part-time jobs go, it was great fun. Known then as America West Arena, the building was home to the Suns, Arizona Rattlers arena football team and, until they got an arena of their own, the Phoenix Coyotes hockey team.
Being a writer, it was a choice environment. When up to 18,000 people show up for an evening of entertainment there's always plenty of material to gather.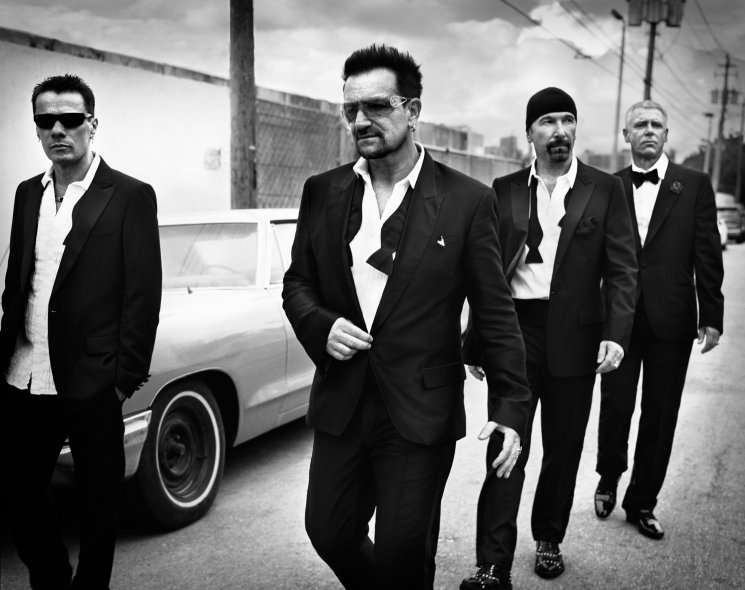 Part of the job included working concerts. Over the years I was fortunate to see and hear famous musicians from almost every genre perform Top 40 hits that spanned decades.  U2, Cher, The Rolling Stones, REO Speedwagon, Styx, Simon and Garfunkel, Phil Collins, The Police, Faith Hill, Nine Inch Nails,  Mannheim Steamroller, Goo Goo Dolls,  Alan Jackson and the Boston Pops to name but a few.
The most memorable part for me was the opportunity to see and hear these artists perform their signature songs, the tunes for which they are known. I was blessed to see and hear many classics. Billy Joel's "Piano Man". Elton John's "Goodbye Yellow Brick Road." Roger Waters presenting the best of Pink Floyd. And instead of acting like the 60+ year old grandmother she was, Tina Turner danced with the energy of a hyper teenager while asking the musical question, "What's Love Got To Do With It?"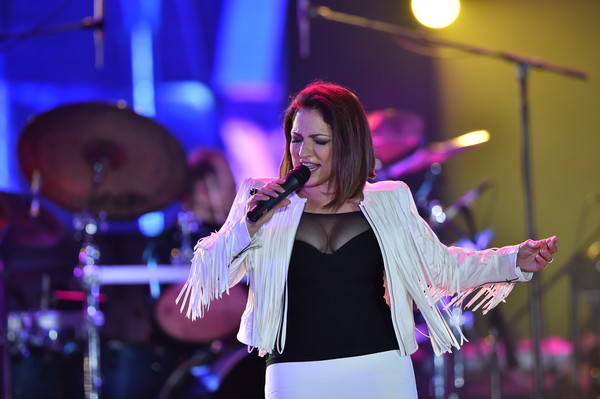 Some of the signature tunes, like Gloria Estefan's "Conga", had people dancing in the aisles. Other performers brought thousands of people into a reverent silence as they listened to old familiar ballads. When the Eagles' Don Henley uttered the last words of "Desperado" and the piano's plaintive last notes echoed away, you could have heard a guitar pick drop.
When Andrea Boccelli sang "Ave Maria" it was so moving I almost turned Catholic. And when Sting sang "Fields of Gold" I stood in the portico, transfixed and crying in the presence of music and lyric played to perfection.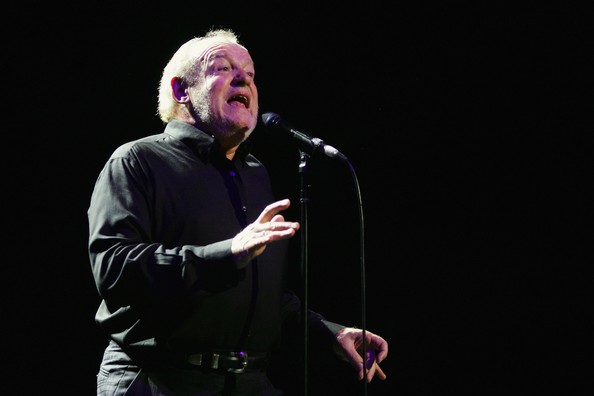 I doubt anyone put more demonstrable passion into their signature song than Joe Cocker when he sang "You Are So Beautiful". Small towel gripped in one hand, other hand on the microphone, pulling the stand toward his sweat soaked shirt he sings in his one-of-a-kind raspy, breathy voice, "You are so beautiful to me. Can't you see? You're everything I hope for and everything I need. You are so beautiful to me." In his tone is an urgent desperation. She needs to know. No, she must know how beautiful she is to him. And when the song is over you're afraid he will collapse because every ounce of who he is was just spent communicating his heart.
Truly there are songs that can't be covered by anyone else. Only the original artist can do it justice.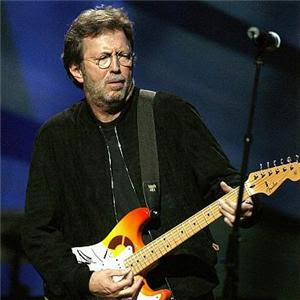 The signature song begins with a musical phrase. A familiar string of notes that causes the audience to cheer and quickly quiet so as not to miss what they've come to hear. Maybe it's the piano intro to "A Bridge Over Troubled Water" or Eric Clapton's unmistakeable slow hand guitar riff into "Wonderful Tonight". The artist on stage begins to sing and play. As the notes and words roll over the crowd, they reach down and pull up memories.
The audience remembers. Their first dance in high school. Sitting on the tailgate of a Chevy pickup on a Saturday at harvest time. The sound of the wind in the pines during a fishing trip with their Dad. Jukeboxes full of 45's at the small town diner that served greasy cheeseburgers and delicious chocolate malts.
They remember road trips and driving down the freeway holding hands. They remember staring at the moon on lonely nights apart and making love on rainy afternoons. The signature song stirs the memories of car washes that turned into water fights that turned into backyard lay on the grass and stare at the clouds afternoons that, here in this moment, it feels they could reach out and touch.
They remember walking the floor at 2 AM with their bundle of noisy joy and they remember handing over the car keys to their daughter for the first time. They remember their Mom and their Dad and how many times they yelled, "Turn it down!" when this song tested the limits of the Pioneer speakers 30 years ago and how they'd pay money to hear them complain just one more time about the volume.
At the end of the signature song, the notes fade and float and settle on tears that are thankful for the kindness of dim light.
As Hugh Prestwood wrote, "Even if the whole world has forgotten, the song remembers when."
What's your signature song?
Not the one on the radio or your I-Pod. What's the signature song that is you?
Are you singing the song of your life in such a way as to create memories? What's your signature song? What's the tune of your life that causes other people to remember and laugh and smile and cry and be warmed by the thought of the you that is you?
What's your signature song? What is the unique pursuit of your life that God has hard-wired you to do? Are you singing that song with all your being? It's been said and it is true. Life is God's gift to us. What we do with that life is our gift to God.
So be who you are. Love deeply. Live passionately. Cry hard and laugh loud. Live for God and others and sing your song with a passion that leaves you spent, sweat soaked and beautiful.
Because your signature song can't be covered by any other artist.
You're the only one who can sing it.
Todd A. Thompson – January 18, 2012