How do you know something is valuable to you?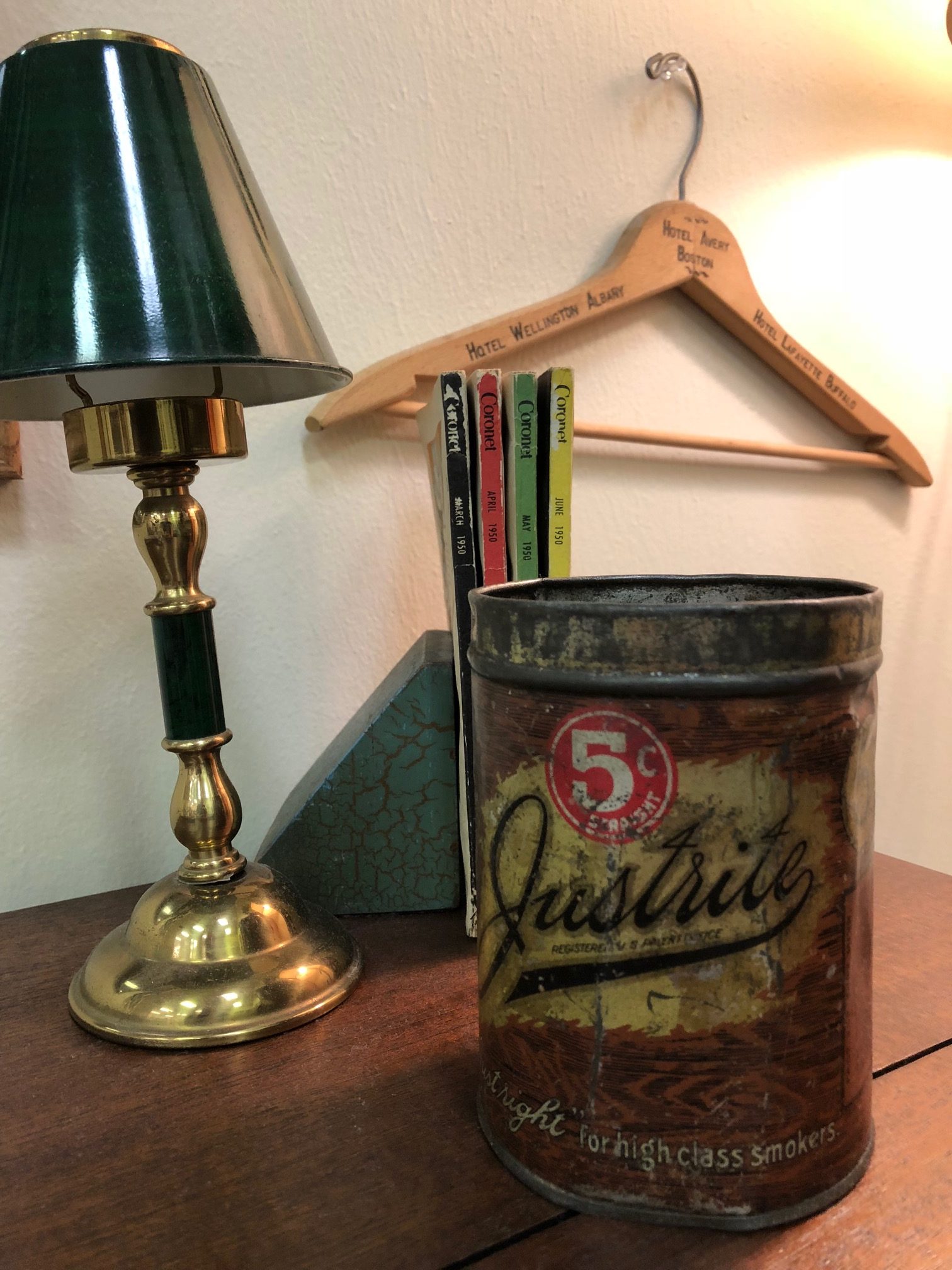 Last year about this time I was at Wal-Mart buying supplies for my classroom. Teachers do their "back to school" shopping, too. Some Pilot G-2 pens, Expo Dry Erase markers, Post-It notes, push pins. The usual.
I was about to push out of the aisle when I remembered the antique tobacco can on my desk. That would be a good place for more pens.
Reaching for a box of black roller balls, I stopped.
"Wait. I don't have to buy these. That tobacco can will fill up on its own."
And it did.
Between all the classes I teach, I had 94 students. Inevitably, after a session I'd find one or two writing instruments on the floor. A Pentel pencil here. A Papermate Ink Joy over there. On occasion, even an old school yellow Ticonderoga #2.
By the end of September my old tobacco can was a veritable bouquet of mechanical pencils, ball points, and gel pens. Assorted colors. Assorted brands. Assorted styles. All with something in common.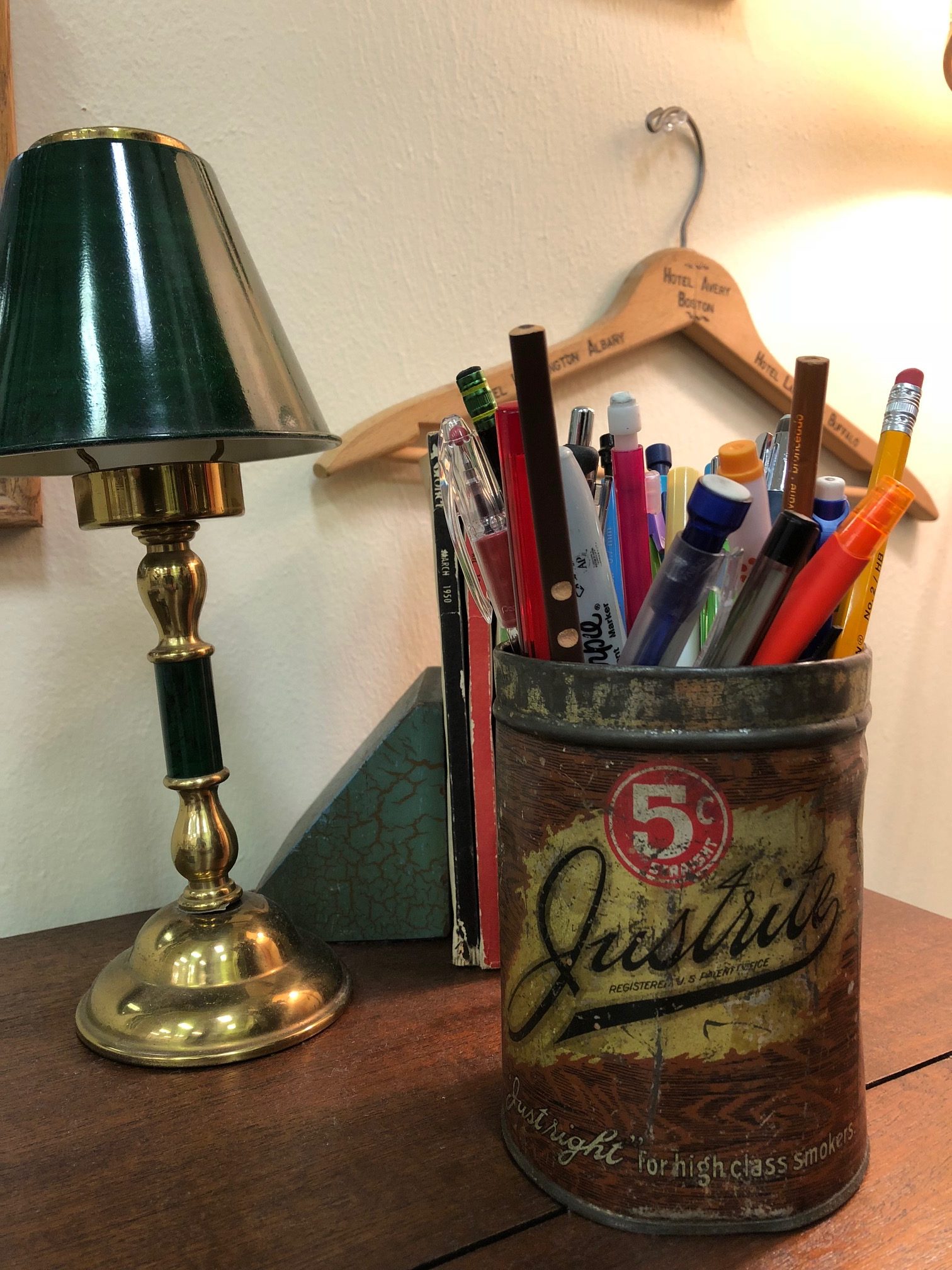 They were lost.
And no one was looking for them.
How do we know something is valuable to us?
In Luke's Gospel, chapter 15, Jesus teaches us how God views lost things. He spoke of the shepherd who understood the difference between 99 and 100 is far more than just a number. It was a precious lamb belonging to a family.
Jesus talked about a woman who lost a silver coin. We may wonder why so much panic over loose change. Yet this wasn't just any silver coin. It was the equivalent of a wedding ring. Imagine the desperation of looking for your diamond solitaire.
Jesus closes with the father who waits and watches for his 'ner do well son to come home. Sheep and jewelry pale in comparison to a wayward child. The one who insists on learning the hard way, racking up consequences like billiard balls in a pool hall, with no thought to the future.
Jesus tells us the Father saw him "from a long distance". It wasn't a fortunate glance. It was a purposeful watch and wait till there was no more reason to wonder. The wayward son had come home.
What makes something valuable is when it goes missing it is searched for. When it's gone, we go after it. We look around every corner and under every rock. We flip every cushion on the couch. We dump every drawer. We even look in places we know it would never logically be. You've never taken off your diamond ring in the garage but you'll look there because when it's valuable there's no place you won't go and nothing you won't try to find it.
Jewish rabbis have admitted the one new thing Jesus taught them about God is that He actively pursues lost people. Which is to say Jesus came to seek and save sinners like you and me.
We know something is valuable to us when we search for it when it's lost. God is searching for you. Because you are valuable to Him. Whatever got you lost, or however you got yourself lost, know that God delights in you. He is the good Father, watching and waiting.
With arms wide open.
Because there is great joy when that which was lost is found.
"So he got up and came to his father. But while he was still a long way off, his father saw him and felt compassion for him, and ran and embraced him and kissed him." – Luke 15:20
Todd A. Thompson – One Eye Out