How long has it been since you asked for something new?
Growing up an Iowa farm boy, snow cones were a cold treat you enjoyed at the county fair. They described them as snow yet reality was the product resembled ice cubes placed in a bread sack, beaten with a hammer, dumped into a cup, and drizzled with colored sugar water.
Crunchy chipped ice, maybe. But definitely not snow.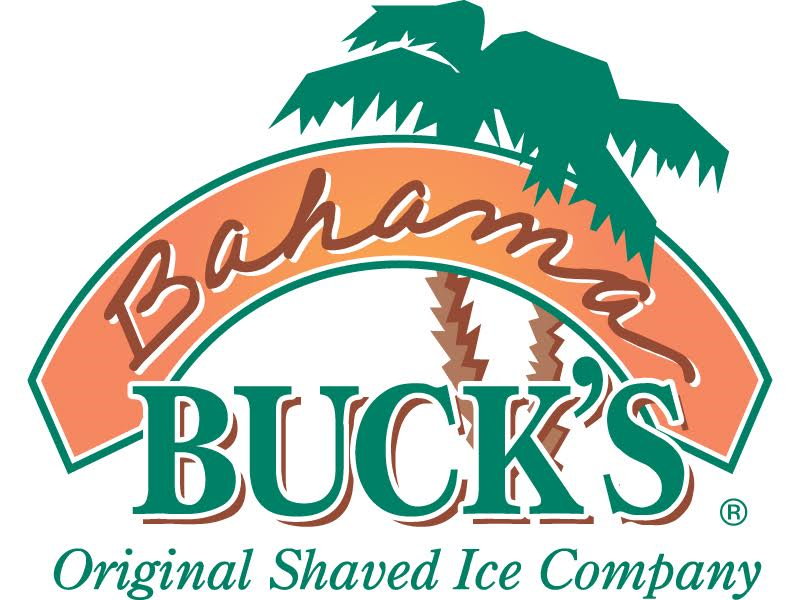 We don't know what we don't know. So when as a graduate student in Phoenix I wandered into a place called "Bahama Buck's Original Shaved Ice Company", I got an education. Staring at the menu board, my one good eye landed on "Blackberry". I love everything blackberry (except for their phones). I ordered one and they handed it to me, complete with festive paper umbrella.
The only way to describe my first bite is to say that angels sang. This…this was real snow. Or, the way they spell it, "sno". Like the Iowa snow banks I grew up with, except blackberry flavored.
We don't know what we don't know. But when we get educated, we're forever changed. My life just got more delicious.
After that it was always blackberry sno. There was no other flavor for me.
Fast forward to 2007. I'd just relocated to Lubbock, TX. Not realizing it was the home and headquarters for Bahama Buck's, I happened on one of their stores shortly after unloading the U-Haul. A chilly blackberry sno cooled me off and brought a degree of familiarity in this brand new place.

Several months later I popped into the Buck's on 82nd Street. The girl behind the counter? I'm pretty sure it was her first day on the job. She had that bubbly "I just read the manual and I'm excited to show what I know" customer service smile.
Without looking at the menu board I said, "Blackberry Sno, please."
"Uh, I'm sorry…we don't have blackberry."
"I was just in here the other day and had blackberry. In fact, I've been ordering blackberry sno for years." I wanted to say, "since before you were born" but that would make me sound older than I cared to admit.
New girl probably didn't expect to experience the "how to handle a disgruntled customer" chapter so soon. "I'm really sorry. But we don't have blackberry."
"Of course you do. It's right…" I pointed to the menu board to where blackberry had always been. It was gone. It went from "Banana" to "Black Cherry" with nothing in between.
I don't remember what I ordered. But it wasn't blackberry. And I wasn't happy.
Soon after that fateful day I had opportunity to vent to Blake Buchanon, founder and President of Bahama Buck's. I wondered out loud how they could eliminate my favorite flavor?
His answer? "Because you're the only guy in Texas who was buying it."
What do we do when our "go to" is suddenly gone?
We can whine about what's gone. Or we can ask for something new.
I decided to try the Strawberry Daiquiri flavor. With creme. It tastes like happy dreams. And it's the perfect sno for Baptists. They can feel a bit rebellious telling people what they ordered without any of the guilt.
Who knew that years later I'd go to work for Bahama Buck's in franchise development? One of the questions I ask all prospective franchisees is, "Do you try different flavors? Or are you an "order the same thing every time" person?
The answers can be telling.
I still complain to Blake about eliminating my favorite flavor. Like the other day when I noticed him drinking a can of blackberry sparkling water. But I have to admit being forced to ask for something new was good for me. Had my favorite flavor not been taken away, I'd likely never discovered the citrus explosion that is Fanta Orange Soda Sno w/ creme. Or the tasty bliss of Toasted Coconut Sno with a scoop of Blue Bell Chocolate Ice Cream.
Cleaning out a kitchen cabinet the other day I came across a bottle of Bahama Buck's Blackberry Flavor. A good natured "will you please let it go now?" gift given to me by the Buck's leadership team several years ago. It got me thinking about the inherent comfort of the familiar. And the inherent risk of asking for something new.
In my relationship with God, in what ways am I stuck in the familiar? Am I praying prayers I've always prayed because they're my "go to"? Am I being safe, asking God for what He's already promised to provide?
More significantly, how much am I missing out on simply because I refuse to ask God for something new? What delicious adventures are waiting, unclaimed and unexperienced, because I always go to my "go to"?
The answers can be telling.
My friend Traci Payne puts it into prayer this way. "God, please show me something that will surprise and excite me." It's a prayer that moves us away from our "go to" and into delicious adventures.
Is it time to start asking God for something new?
"Behold, I will do something new, Now it will spring forth; Will you not be aware of it? I will even make a roadway in the wilderness, rivers in the desert." – Isaiah 43:19
Todd A. Thompson – One Eye Out
Would you like to get an email when a new blog article is posted?
Join the hundreds of other "One Eye Out" fans receiving an email notification by signing up below: