It's one of those "the chip in your windshield just turned into a crack and, by the way, your car has a headlight out and when you fix it you'll be able to see the broken water line flood in your backyard" kind of days.
It's 2008, not yet a full year into starting my life over from scratch in a place I never wanted to be.
That evening, I saw it on my Facebook page.
"Need prayer? Submit a Prayer Request now. Thousands will pray for you."
Of course I'd like people to pray for me. In fact, I had just finished updating my Facebook status by asking friends to pray for me. Have you ever done that? You know, the status update where you try to ask for prayer without sounding desperate but you are crazy desperate for God to step in?
Thank God for my friends. They jumped on my request like a duck on a June bug and interceded for me. They prayed for me and I know God listened.
So of course I'd like to have more people pray for me. It doesn't matter if they're strangers. Life is hard and we're all in this together. What better activity can we engage in than to ask God to bring His help to our circumstances?
They asked for a description of my situation and what specifically I'd like people to pray for. I filled that out. They asked if I believed that God answers prayer. I said a big "yes" to that and clicked submit, feeling warmed that I was going to be part of a bigger community who pray and are prayed for.
That's when the pop-up window appeared.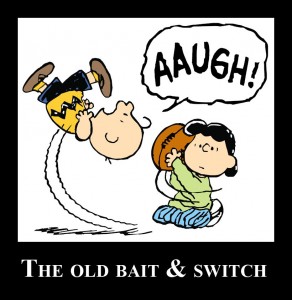 "Please select the amount you would like to offer with your request. I'm sorry but we cannot post your request without an offering. There are too many in need of powerful prayer at this time so we can only broadcast requests that have made a seed offering."
I'm not sure where I learned the meaning of "bait and switch", but I'm pretty sure it wasn't in church. How tragic that some people were learning the meaning on a website supposedly representing God and the Christian faith.
Staring at that pop-up window I felt I'd been kicked in the head. Then I felt very sad. They don't care about prayer. They care about money. Prayer, for them, is just a method to make money.
I could speak at angry length of those who use the holy things of God for personal profit. That's a column or three for another time.
The point here is simple. We don't need to pay to pray.
In Hebrews 4, God invites us to "come boldly before the throne of grace that we might find mercy and help in time of need." He doesn't require us to deposit a quarter to complete the connection. Or give our debit card number to get His attention. He says, "Call out to me and I will answer."
God says, "come boldly before the throne of grace". Grace. By definition, "unmerited favor". It's God's love, care, and blessing when we don't deserve it.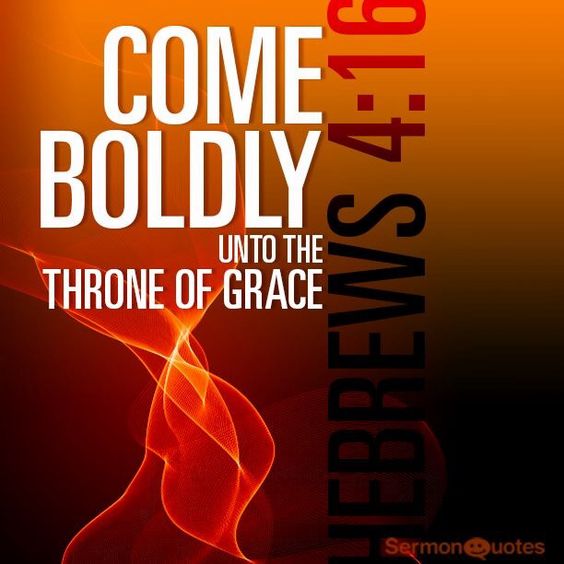 I struggle with that invitation. Because I know me. I know on my best day there's precious little to favor. I catch myself thinking, "I've got to do something good first. Something that will make God happy. I've got to bring something with me.  I'll try and put two or three good days together and then I'll have some momentum when I make my approach."
Notice what God doesn't say. He doesn't say, "come boldly before the throne of personal achievement". He doesn't say, "come boldly before the throne of personal performance".
He says "come boldly before the throne of grace".
Grace. Unmerited favor.
There's no such thing as coming to God with momentum. There's no need to pick up speed before approaching God. We come to God as we are, with what we have. Even and especially when who we are and what we have is a hot mess.
Undeserving, for sure.
But that's what makes it grace.
"Therefore, since we have a great high priest who has passed through the heavens, Jesus the Son of God, let us hold fast our confession. For we do not have a high priest who cannot sympathize with our weaknesses, but One who has been tempted in all things as we are, yet without sin. Therefore let us draw near with confidence to the throne of grace, so that we may receive mercy and find grace to help in time of need." – Hebrews 4:14-16
Todd A. Thompson – toddthompson.net