Where does your first thought lead you?
Back in the day, my great-uncle had a livestock trucking business. One afternoon he was at the sale barn to pick up a load of 15 sheep to be delivered to an area farmer. It was only a few animals so he brought a small straight truck.
As the sheep made their way through the maze of gates and corrals, he stood at the loading chute. Up the ramp they came. One, two, three, four…thirteen, fourteen, fifteen. When the last one went in, he closed the drop gate and walked toward the driver's seat. On the way, he glanced between the slats on the sideboards.
The truck was empty.
How could this be? He counted every sheep. He watched them go in.
A thing about sheep is where the first one goes, they all go. The first one in this wool parade got spooked, jumped over the front wall of the box, onto the cab, onto the hood, and onto the ground. Boom, boom, boom.
After that it was a simple game of "follow the leader".
15 sheep. Empty truck.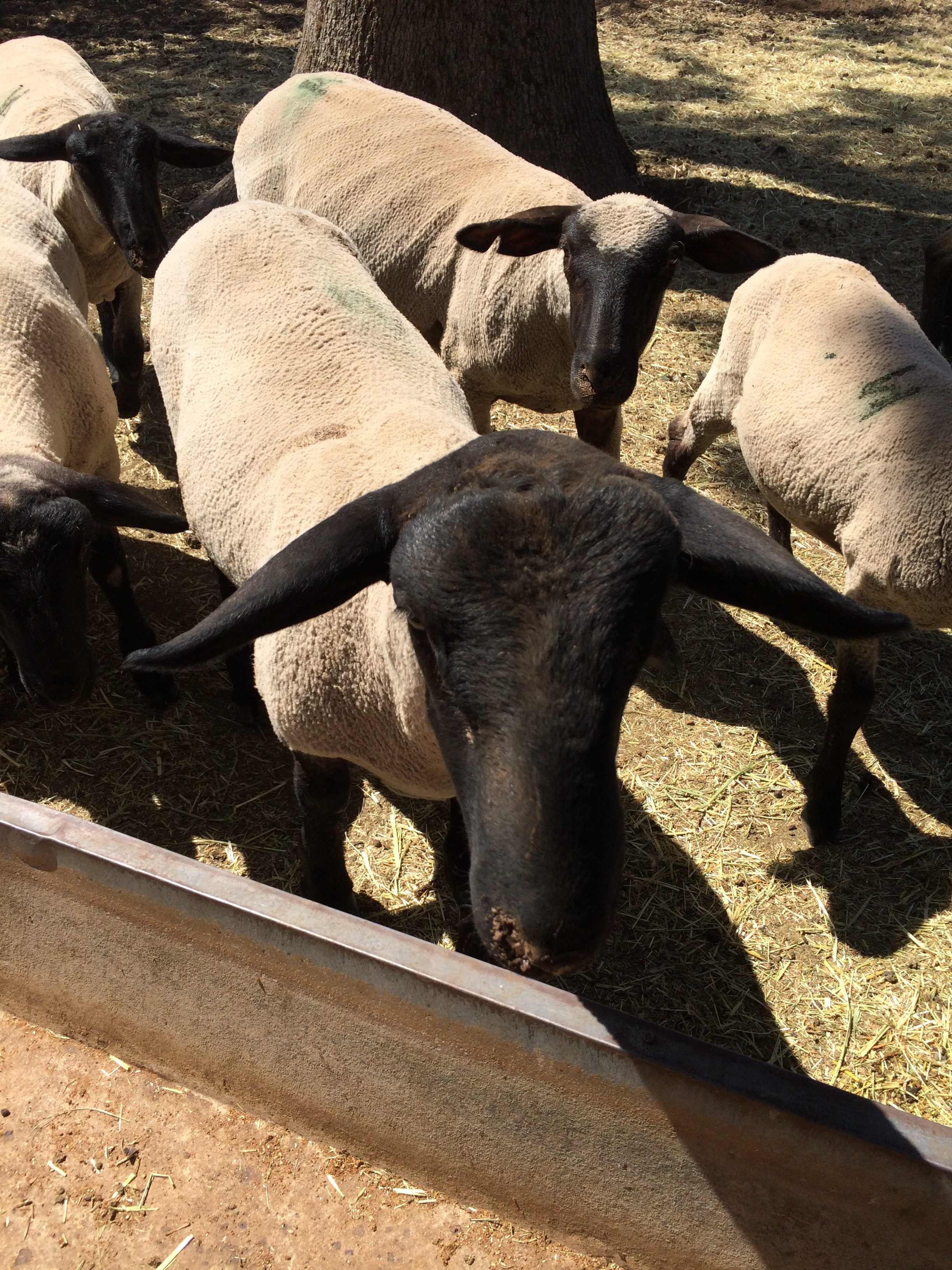 In the parade of thoughts that make their way through the maze of gates in your mind, where does your first thought lead you? Perhaps more importantly, does your second thought follow?
Maybe you've been there. You hear a grinding noise in the front wheel of  your truck. Your first thought jumps to the unpleasant thought of a potentially high repair bill. Your next thought leaps to "this truck is overdue for a new timing belt" and there's nothing potential about how high that bill will be. The next thought lunges to how thin your tires are and it will take $700 you don't have to solve that problem. Within seconds your worries are running loose, trampling every tiny green shoot of hope and faith you've been trying to grow.
Were my thoughts like sheep, they'd be running all over town. I struggle, mightily on some days, with feelings of profound failure. At times, it's nearly paralyzing. Psalm 69:5, as paraphrased in The Living Bible, reads, "God, you know all my sins and you know how stupid I am." That could be my life verse. Every day, my biggest challenge is me. Years ago I recall writing in my journal, "Hey, God, where do I go to get away from myself?"
These first thoughts about myself are true. In and of myself, I'm a dumpster fire. Yet there is another truth about myself. A redeeming truth.  Because of Jesus, I am loved by God. If I am to view God accurately, I must accept His definition of my relationship to Him.
Our first thought is nearly impossible to control. Like the first sheep in line, it has a mind of it's own. Anything can set it off, spook it and send it leaping in the wrong direction. It's the second thought we need to keep from jumping out of the truck. When my first thought leaps to feelings of failure, I need to push my second thought in the direction of redeeming truth.
Yes, I am a sinner. Yet in His great love Jesus Christ died for me. (Romans 5:8)
If I confess my sins, Jesus Christ is faithful to forgive my sins and make me clean. (1 John 1:9)
I'm saved not because of anything good thing I've done, rather by the mercy of God and His Holy Spirit. (Titus 3:5)
I may feel like a complete failure, yet I'm no longer in bondage to fear. Because God has adopted me as His own child. (Romans 8:15)
As God's child, He will never quit on me. (Philippians 1:6)
God has plans for me. Good works that He has prepared for me to do. I have purpose. (Ephesians 2:10)
I may feel like a nobody, but God has seated me with Jesus Christ in the heavenly places. (Ephesians 2:4-7)
Jesus described Himself as "The Good Shepherd" who knows His sheep. He knows us. Our tendency to wander, to get spooked, to run in the wrong direction. That's why He's always here to lead and to guide. To protect and comfort.
Do your best to point the first thought in the right direction. If you find it jumping out of the truck, make sure your second thought is to look for The Good Shepherd. He is the truth about all that concerns you.
"All we like sheep have gone astray;
We have turned, every one, to his own way;
And the Lord has laid on Him the iniquity of us all." – Isaiah 53:6