When God pointed me toward seminary back in 1993 I moved from LeMars, Iowa (population 10,000) to Phoenix, Arizona (population way more than 10.000). For being a farm kid, I adjusted surprisingly well, save for one night about 10 PM driving down the Superstition Freeway with my window down, screaming at the endless stream of cars. "Go home! Just go home! It's ten o'clock already!"
So it was wonderful to come back to visit my parents a couple summers later.  I loved living in the Valley of the Sun, but I missed the tranquility of the Iowa countryside. Home again, I spent a fair amount of time walking the gravel roads and blacktops that marked square mile sections of corn and soybean fields.
Having lived both places, I don't think life is necessarily easier or simpler in a small town. People are people wherever you go and people, as a rule, are busy whether they live in Phoenix or Pflugerville. Still, it's easier to get your emotional bearings when surrounded by pastures instead of freeways. But that's probably my farm boy bias.
My Dad called over to Aunt Katherine to ask her if it would be ok for me to come over and take photos of their farm. Pulling up the lane I saw her grandchildren, David and Ericka, sitting on riding lawnmowers. They were parked in the shade by the old granary, waiting for me to arrive so they could escort me to the front door.
Standing in the farm kitchen where I'd lived out a good part of my childhood, I mentioned again to Aunt Katherine that I wanted to take some pictures of the farm. David and Ericka were listening. David, with serious sincerity said, "Grandma, if you like, I could show him around. I can point out some things he might want to get pictures of."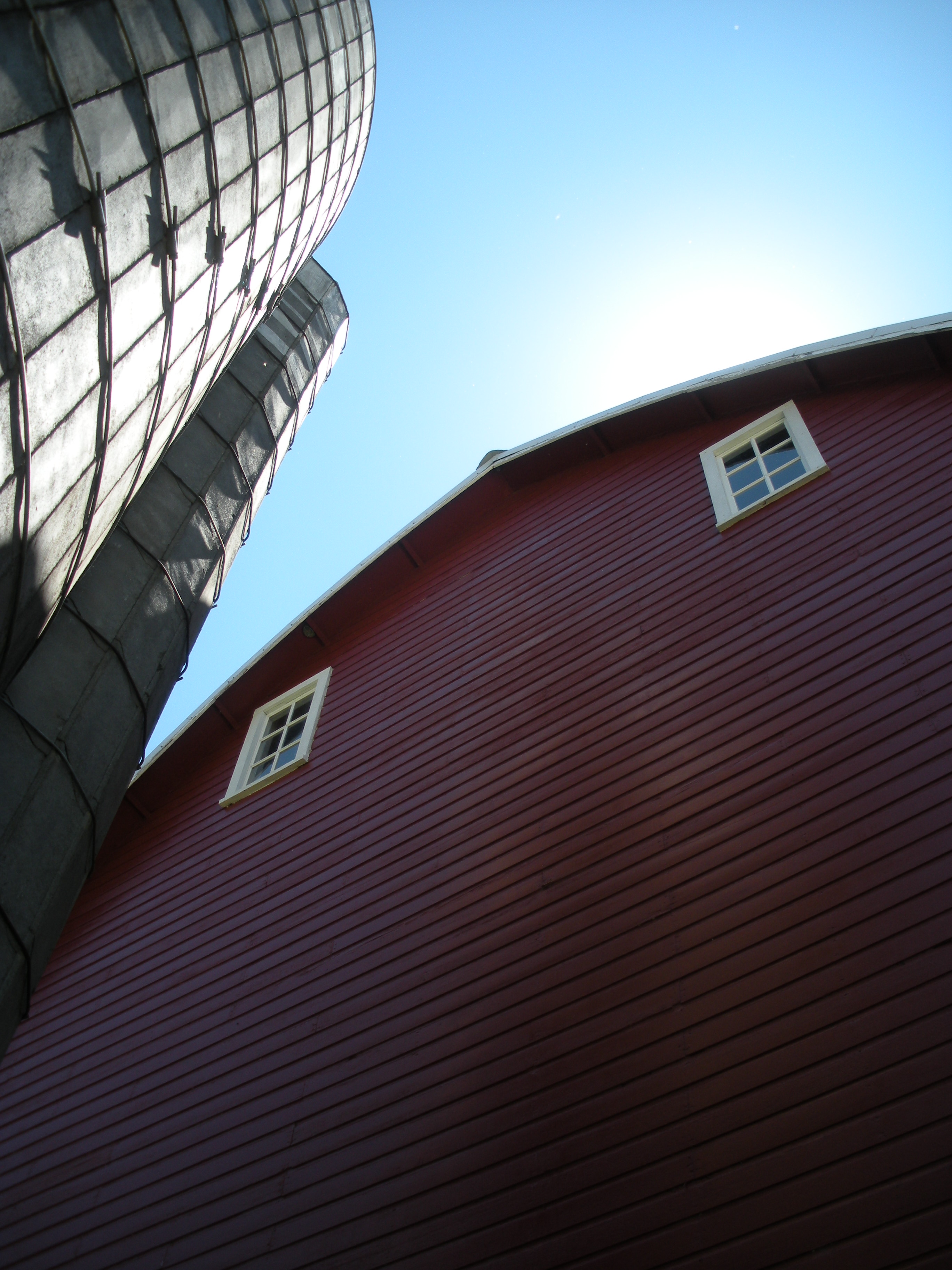 He looked at me as he said it. As though I had just stepped off a tour bus from California and didn't know a pitchfork from a salad fork. I said I'd love to have him show me around. He grabbed his sister by the hand and they led me out the door toward the barn.
As they ran ahead, I couldn't help but laugh. My tour guide didn't realize that I could show him around. As a kid, I'd played in every building and climbed every fence. I could take him to the rock pile or down the lane to the cottonwoods or to the old corn picker that we pretended was a space ship.
Arriving at the barn door, David began pointing and explaining. Suddenly I was overwhelmingly proud of him. This was David's farm. He owned it. The barn with the ropes and pulleys and the ladders and the cats and kittens and the hay mow with the bales to climb. The John Deere tractors in the shed that he likes to drive. These were all "his".
David was showing me around his farm. The farm that was also his Mom's farm. And his grandparents' farm. And his great-grandparents' farm. Each generation owned it. Because they did, he had opportunity to also make it his own.
There is a difference between passing on memories and passing on a legacy. Memories are past moments shared. When we pass on a legacy we are passing on ownership. Legacy is lived out long after we're gone.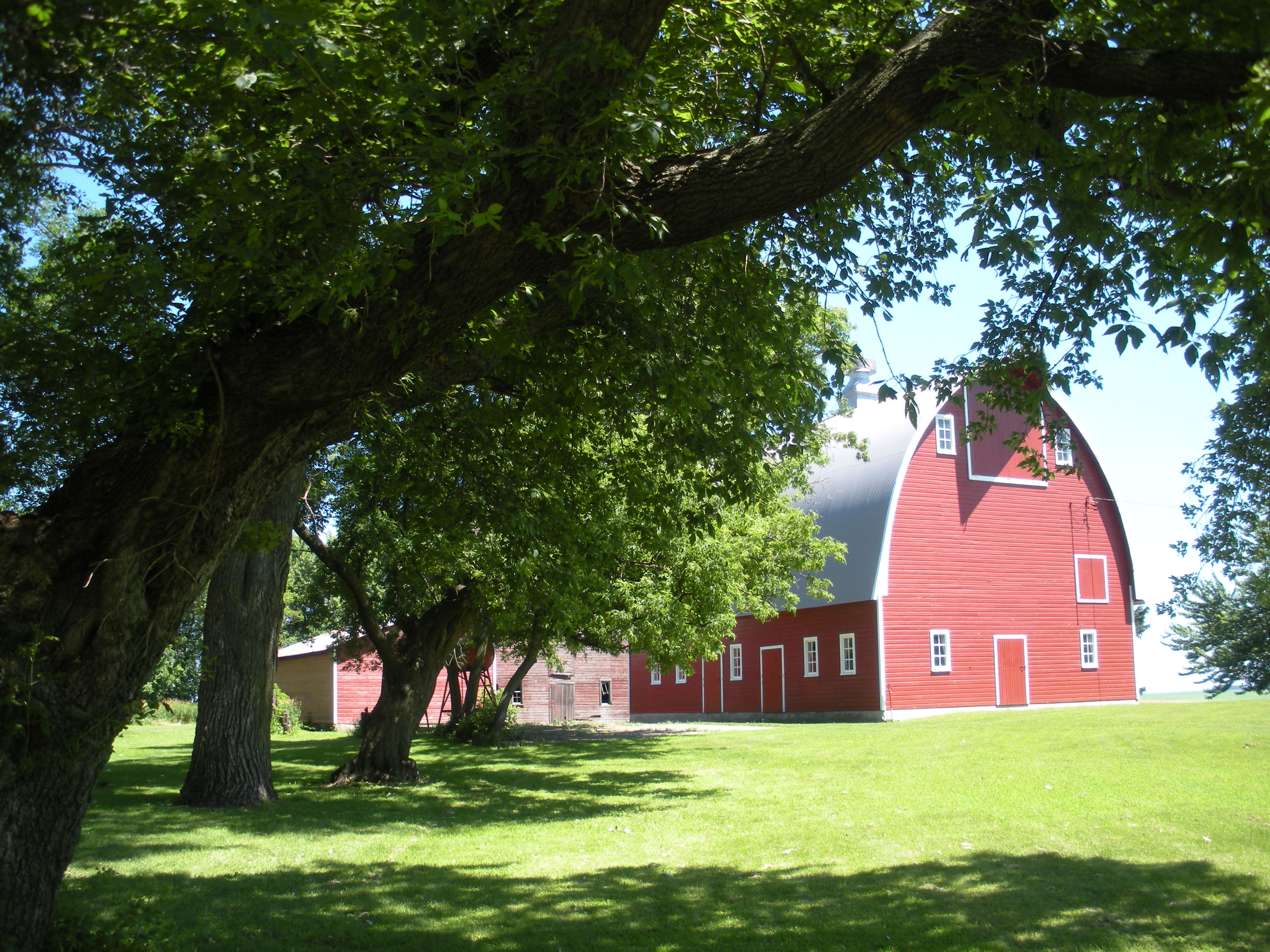 Certainly both are important. You can have memories without legacy. You can't have legacy without memories. There's a difference between, "When I was a kid we used to eat at Montgomery's Cafe" and "The reason we eat Sunday lunch together is because I remember how wonderful it was to be around the table as a family at Montgomery's Cafe after church on Sundays."
Memories are moments. Consistently connecting those memories creates a legacy. Let's be purposeful in making memories that our children will want to own.
Todd A. Thompson – toddthompson.net