This word kept popping up in different places the other day. I heard and saw it multiple times. In holiday recipes. In a DIY video about decorating a Christmas tree. In an article about how to properly dress for cold weather.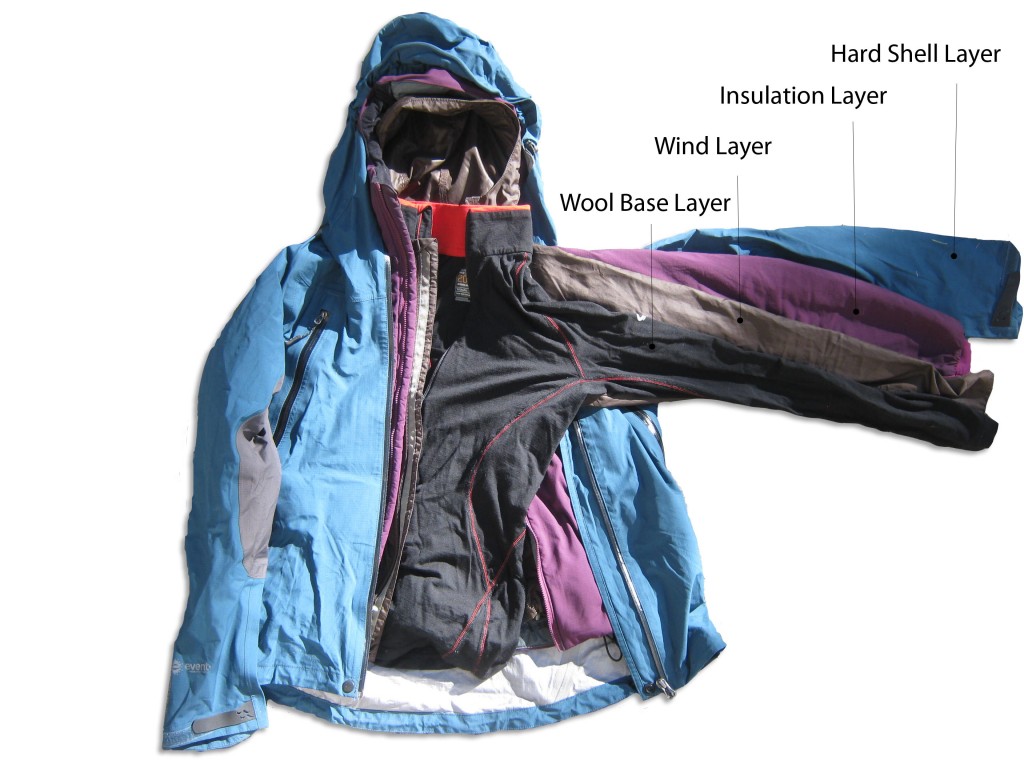 The word?
Layers.
Growing up in Iowa winters, layers were key to keeping warm. Long Johns weren't stylish, but they were practical. Then jeans. Then snow pants. A t-shirt under a long sleeved flannel shirt. A big coat, scarf and stocking cap. And gloves that would be soaking wet after a recess of throwing snowballs. Oh, and don't forget the snow boots.
One of my fondest childhood memories is coming downstairs as a kindergartener to find my clothes laying over the heat grate in the floor, my Mom caring enough to try and take the edge off a sub-zero morning.
Layers in the kitchen were most always delicious. Lasagna. Jell-O desserts. Triple layer chocolate cakes. I recently viewed a short holiday recipe that made me want to bite the screen on my phone. Layers of cookie crumbs, pecans, caramel, and melted chocolate. My pancreas cranked up the insulin just watching it.
Some food layers make perfect sense. Sautéed mushrooms on a steak. Bacon and cheese on a burger. If we're going to stack food, shouldn't it be good like that? Other layers I don't understand so much. Like 7-layer bean salads. What person has childhood memories of kin folk sitting around the table saying, "I thought the kidney bean layer was amazing, but what do I find underneath? Lima beans! Oh, Marge, you've outdone yourself."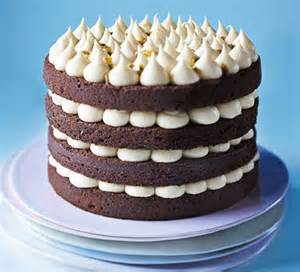 There's a reason you'll never find "Death By Bean Salad" on a restaurant menu.
Decorated Christmas trees are layered memories. Ornaments mark time and place. The "Our First Christmas" ornament. The primitive painted clay star little Susie made in 1st grade. A tiny John Deere tractor hanging next to the shiny ball from Radio City Music Hall that's just above Winnie the Pooh and Piglet. And toward the top, the Little Drummer Boy who pa rum pa pum pummed for the first time on a blue spruce in your great-grandparent's living room.
At the end of the day, it was time to sit in front of a fire. I layered that, too. Dry leaves, twigs, a couple logs and lighter fluid for frosting. Watching the flames dance it occurred to me I've got some layers more complicated than a triple decker cake. Layers of emotions that, for whatever reason, show themselves around the holiday seasons of Thanksgiving and Christmas.
There's the layer of sweet childhood memories. Recollections of Christmas Eves spent with family around festive tables loaded with food. Sliding down giant snowdrifts with our St.Bernard dogs. Baking Swedish spritz cookies with my Grandmother.
There's layers of loss. My Grandpa Mino died on a morning of December 25. I guess if you had a choice as to where to spend Christmas, heaven would be right up there. I miss my Grandparents and my Dad, who never got to see our little spot on the lake or watch me teach high school students, the group he loved so much.
There's layers of "if only". Regrets I've buried under a perpetually busy schedule peek through in these end of year reflective moments, circling my mind like a toy train on Christmas morning.
There's layers of "what if's?" What if I'd turned left instead of right? What if I would have said "yes" to that job offer in Milwaukee back in '90? The job that would have charted the course for a different adventure? What if I'd have gone another direction?
There's layers of "what the heck, God?!" Questions I have about why He caused or allowed events that forced me onto a different road, stuck with the consequences of other's decisions.
And there are layers of "I wonder". A big thick layer of questions about what the future may hold.
Peeling back all these layers I realize that be they good, bad, ugly, or mystifying, God has been with me through every one. Not just with me, His presence permeates every layer. In the happiness, the questions, confusion and consternation, He never leaves. While I will never understand the why's and what for's this side of heaven, God brings purpose to every layer of life. He can be trusted with it all because He is our Creator and loving heavenly Father whose divine purpose for us cannot be thwarted.
The line from the Christmas hymn says, "The hopes and fears of all the years are met in Thee (Jesus) tonight."
Our hopes and fears.
The layers of our life.
They all meet, and rest, in the hope Jesus brings.
"Do not be afraid! For I bring you good news of great joy which will be to all people. Unto you this day in the city of David is born a Savior which is Christ the Lord!"
– Luke 2:10-11
Todd A. Thompson – toddthompson.net